Add a Bag strap, Piggyback strap by BAGS USA MANUFATURING New strap Made In USA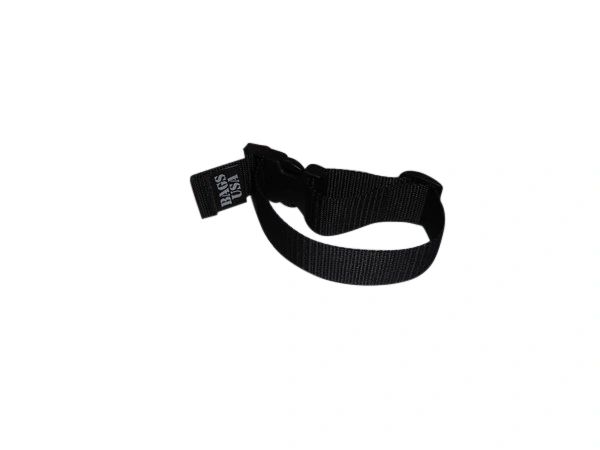 Add a Bag strap, Piggyback strap by BAGS USA MANUFATURING New strap Made In USA
Item # 446 Piggyback strap simple way to attach smaller bag or briefcase to any wheeled luggage for easier carrying.
Free hands and let's you hang the second bag hangs on most durable side release buckle Made in U.S.A.
strap adjusts from 9 inch to 16 inch
Heavy Duty nylon webbing stitched with military grade thread to carry heavy load,This listing is for 1 strap Made in USA.
Please contact us for larger quantity and custom colors Thank you.