CANNED OXYGEN NAKED AIR, pure recreational oxygen,STRESS RELIEF! HANGOVER RELIEF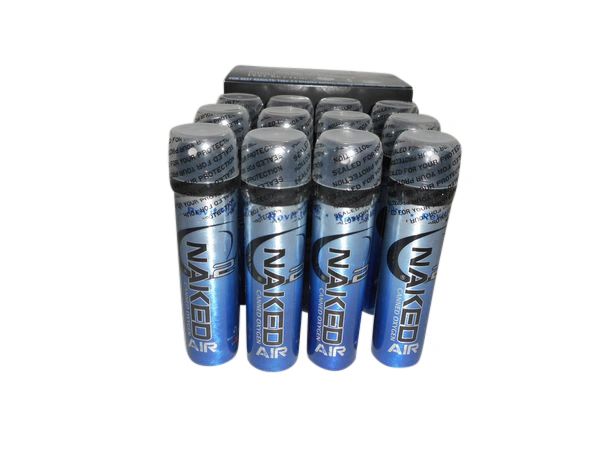 CANNED OXYGEN NAKED AIR, pure recreational oxygen,STRESS RELIEF! HANGOVER RELIEF
LIGHTWEIGHT  Toss it in your gym bag or a hiking backpack for adjusting to altitude, performance and recovery for active individual and team sports like hockey, football, soccer and basketball.
Each can 30 breath of energy 95% to 97% pure that delivers oxygen to your lungs, POINT IN TO MOUTH AND PRESS BUTTON INHALE DEEPLY.... HOLD AND EXHALE. Inhale 3 to 5 breaths — or as much as you need — for energy and recovery.
WE CARE - Our oxygen canisters are made, quality-controlled and filled in the U.S.A.
SIZE - Includes (12) canisters - Each NAKED CANNED OXYGEN AIR contains 30 dose of pure recreational oxygen for natural energy and recovery.
ALL OCCASIONS - Portable oxygen is well known to restore your oxygen levels at high altitudes, but NAKED AIR can be helpful for any active, daily task. Whether you are suffering from jet lag, working late, taking a long drive, working out or recovering from a late night out, keep an NAKED AIR canister close by.