Checkbook Wallet, Ladies Checkbook Wallet With Multiple Pockets For Credit Cards And Coins, Made In USA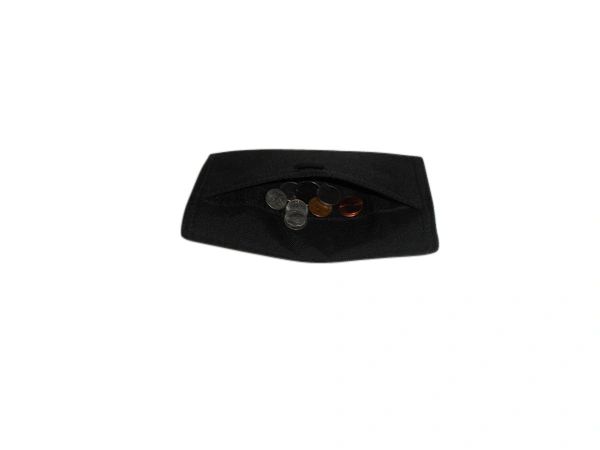 Checkbook Wallet, Ladies Checkbook Wallet With Multiple Pockets For Credit Cards And Coins, Made In USA
  Ladies check book wallet.
Size: Closed 7 1/4'' width X 4 1/4'' height
Open: 7 1/4" width x 11" height
Top quality doupont Cordura and 1050 denier ballistic that lasts for years, Very durable and functional.
 Has place to hold 3 credit card and your driver license, 1 pen slots and inside zipper pocket for valuable items and two open pockets.
 place to insert check book slot either from top or side to hold in its place, also has outside pocket for coins.
Made In USA.