Extra Large Eagle For Camping Or Scuba Gear Made in USA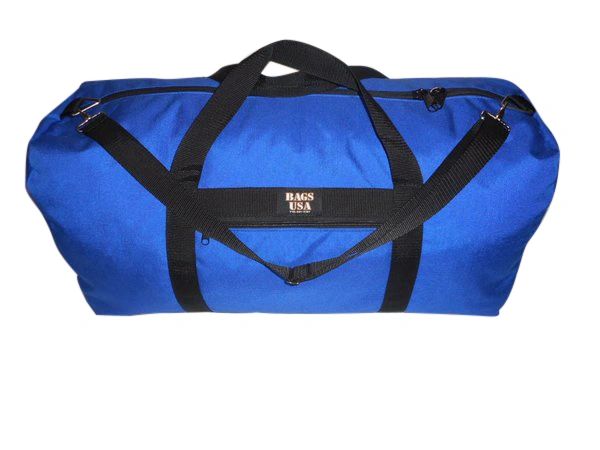 Extra Large Eagle For Camping Or Scuba Gear Made in USA
Item #215 C Extra Large Eagle duffle 1000 Denier cordura Indestructible dome shape.
Size: 30" width x 13" height x 12" depth 4700 cubic inch  
 Sturdy durable travel bag, water resistant, heavy duty.
#10 coil zipper, adjustable and detachable shoulder strap, also handles are stitched around the bottom for reinforcement.
Made In USA.