Extra Large Duffle Bag Stowaway Packable Light Weight Duffle Made In USA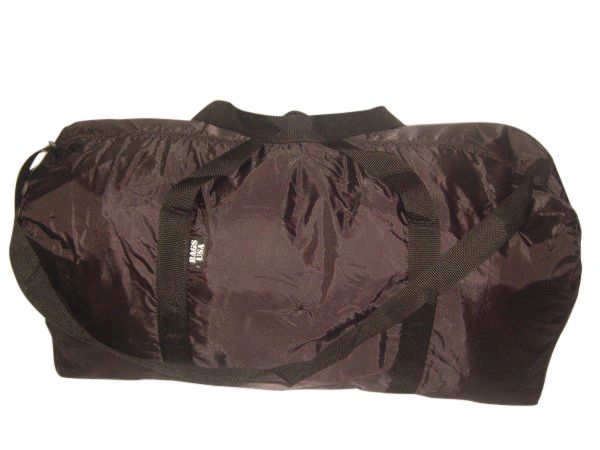 Extra Large Duffle Bag Stowaway Packable Light Weight Duffle Made In USA
Item #215 A Extra large Size :30" width x 13" height x 12" depth.
Great for camping or travel.
Light weight, Folds up so you can pack in your suitcase ,weight 8 oz.
 Economy but sturdy and durable water resistant ,handles wraps around to the bottom of the bag for reinforcement.
shoulder strap Included.
Made In USA.