Lacrosse Backpack, Lacrosse Equipment Backpack With Hidden Stick Sleeve, Made In USA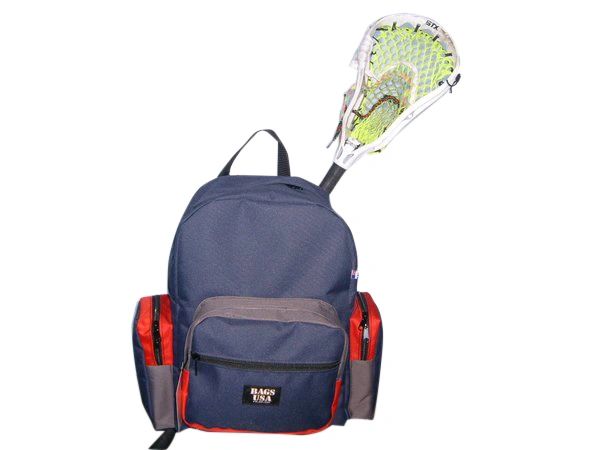 Lacrosse Backpack, Lacrosse Equipment Backpack With Hidden Stick Sleeve, Made In USA
 Item # 372 Lacrosse Backpack, Carry all you lacrosse equipment, large main compartment plus two front pocket and 2 side pockets, Embroidered Lacrosse stick included.
Water resistant 600 denier heavy duty Polyester.
 Padded back and shoulder strap for comfort with hidden sleeve  for your stick. top carrying handle.
Double zipper on main compartment and side pockets.
Size: 16 1/2" height x 12" width x 6" depth

Side pockets 8" height x 4 1/2" width x 2 1/2" depth
Team discount available at wholesale price, embroidery and silk screening available
Made In USA.