Laundry bag or equipment bag with cord lock heavy weight mesh Made in U.S.A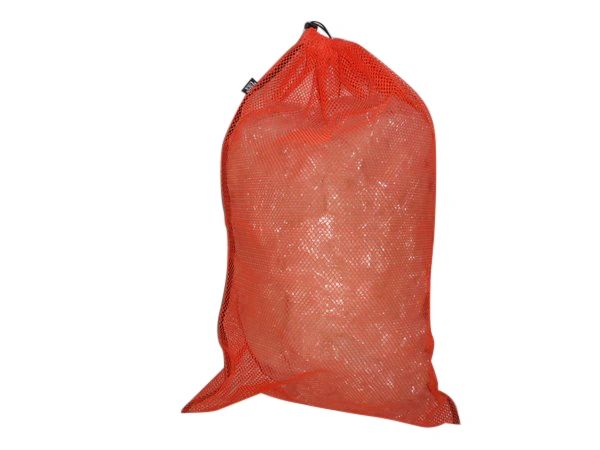 Laundry bag or equipment bag with cord lock heavy weight mesh Made in U.S.A
Item # 286 Laundry bag,sport equipment bag.
beach bag or scuba gear bag in bright orange .
Size: 36" height x 24" width
Great heavy duty Industrial mesh bag with cord lock to keep all your stuff in one bag
This bag can holds 35 lb laundry or 12 soccer ball or 6 basketball
Made in USA.