Tackle Fishing Bag, Holds Five Large Trays And All Your Tools Made In USA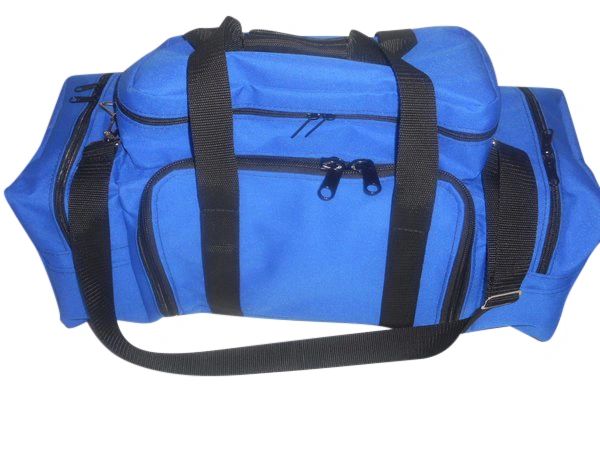 Tackle Fishing Bag, Holds Five Large Trays And All Your Tools Made In USA
Item # 376 Fishing Tackle Bag ,
Size: 24" width X 9 1/2'' depth X 9 1/2'' height. 
Center compartment  15" Width

 Soft fishing tackle bag.
If you are frequent traveler then this is bag for you.
Organize all your fishing equipment  in to 1 most durable soft sided bag that last you for years.
Holds total of Five large 12" X 8"  trays (tray Not Included) ,four in main compartment and two separate on top section, has two separate end compartment plus open pockets on each end of the bag for tools. Also has two small open pockets on front of each compartment for smaller tools, Mesh zipper Inside pocket in main compartment for all your lures, baits or other tools.
Nylon #10 double zipper on main compartment, rubber feet, handle grip and adjustable shoulder strap Included.
Made In USA.